Car Hire Lanzarote. Autos Famara is a car rental company in the Island of Lanzarote that has a wide variety of vehicles at very competitive prices.








why our customers choose us ?
Comprehensive insurance
CDW, Third Party coverage & Civil Liability
Unlimited mileage
Dont take care about mileage while renting with us
No surcharge for second driver
Because you, too,deserve a break at the wheel
Always hire a car from here. Never had a problem. Staff friendly, no hidden costs. Minimum fuse and paperwork. You don't even have to drop the car back off they will collect from were you are staying. Always nice clean cars with no problems. And can be driving away in ten minutes. Well worth it .

Graeme thomas


2/17/2019

We have visited Lanzarote many times however, this was the first time that we came accross the car rentail company of Autos Famara. From the very first, they made us welcome and took great care in getting us the type of car that suited us. For us they proved to be the best car rental company that we have ever used in Lanzarote. A great find!

Rodney Teck


2/12/2019

Awesome rental. €80 for 4 days all in. Best deal ever and only took 10 minutes from sitting down to car being delivered. Great staff, very helpful

Alistair Nash


9/27/2018

Confío en Autos Famara para mis necesidades de coche de alquiler en la Isla de Lanzarote. Son coches nuevos, modernos, sin problemas. Puedo elegir muchos modelos. Y el personal es deliciosamente amable y profesional. Me siento muy agradecida.

Carmen Cháfer


9/24/2018

Viajo todos los años a Lanzarote y mi experiencia con "Autos Famara" es muy satisfactoria. Atención personalizada, coches con puesta a punto y limpios. No he tenido ningún problema. Cada año: "Me espera un coche de Autos Famara en Lanzarote." Altamente recomendable. A mí, nunca me han fallado.

Pilar Navarro Martin


9/23/2018

Hat alles unkompliziert und reibungslos funktioniert. Ohne Kreditkartenanzahlung oder ähnliches. Keine versteckten Kosten oder Extrakosten für Kindersitz. Unser Auto (Opel Corsa) war technisch einwandfrei und sauber. Das Auto wurde nach der Abgabe direkt bei uns im Hotel abgeholt. Einfach den Schlüssel an der Rezeption abgegeben. Wirklich super und nur zu empfehlen. Mai 2018

Timo Rekautsch


6/11/2018

Very good service, we don't have bring back the car, they came the next day to pick it up the car by the Hotel. Very good price. Thank you.

ger ploum


4/13/2018

Very friendly and professional service. Minimum paperwork, you only need a personal ID or passport and driving license. We chose seat ibiza for 4 days and paid 100 € with full insurance. Auto was clean and in good condition. Rental does NOT block any money in your account. This is a big advantage. I would definitely recommend!

Aleksandra H.


8/23/2017

very nice people helping uncomplicated in any situation. Car was very good and just can recommend autos famara to all who stay in Lanzarote. We had a 9 person Mercedes Vito fitting for 2 families and all, kids & adults had a great time there 😉

Thomas Konzett


7/27/2017

Great car, excellent service. Easy, quick and affordable. I left my smartphone in the car. After explaining the situation they brought it to the airport for free! Thanks again!

Klaas Bin Woudstra


5/31/2016
FULLY COMPREHENSIVE INSURANCE INCLUDED
No excess, No deposit, without retentions.
Fixed prices with no hidden costs
PICK-UP AND RETURN AT THE AIRPORT
We adapt to your needs
NO SURCHARGE FOR SECOND DRIVER
Because you, too,deserve a break at the wheel.
UNLIMITED MILEAGE
Drive as far as you want.
NO SURCHARGE FOR CHILDSAFETYSEATS AND BOOSTER SEATS
Maximum safety for your little ones
INFORMATION FOR NAVIGATION
Maps and information about Lanzarote.
MINIMUM AGE 23 YEARS
Plus at least 2 years driving licence.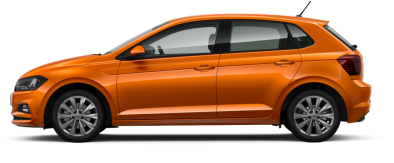 The following exclusions apply to the insurance...
Damage

related to reckless or negligent driving or driving while under the influence of alcohol or drugs.

Transport and vehicle repair costs 

as a consequence of misfuelling.

Costs

for replacing the car keys in cases of their loss, complete or partial breakage; Costs resulting from locking the car keys inside the vehicle.
It is expressly not permitted...
under any circumstances, to transport the vehicle on hire off the island, not even to other Canary islands.

to use the  vehicle on hire for participation in races or other sports events, as well as for training of any kind for such events.

to drive the vehicle on unmade roads or in areas to which access is prohibited or where driving is dangerous (such as on gravel roads or paths, beaches or in ravines, etc.)
Reservation...
The hire price for the vehicle is due upon signing the hire agreement. Payment can be made in cash or by credit card.

Payment cannot be taken over the internet.

Once the customer has made the reservation request via the internet, the confirmation or refusal of the request will be sent to the specified e-mail address.

These prices will be applied to reservations made through this website. In the office the prices can vary without previous notice
For delivery and pick-up services at other points on the island, check availability and price of the reservation